How to create new Outlook account with virtual number?
Outlook is a popular email client and personal information manager developed by Microsoft. It is primarily used for sending and receiving email messages, but it also includes a calendar, task manager, contact manager, note-taking, and journaling features.
Outlook is available as part of the Microsoft Office suite, as well as a standalone application for Windows and macOS. It also has a web-based version called Outlook on the web.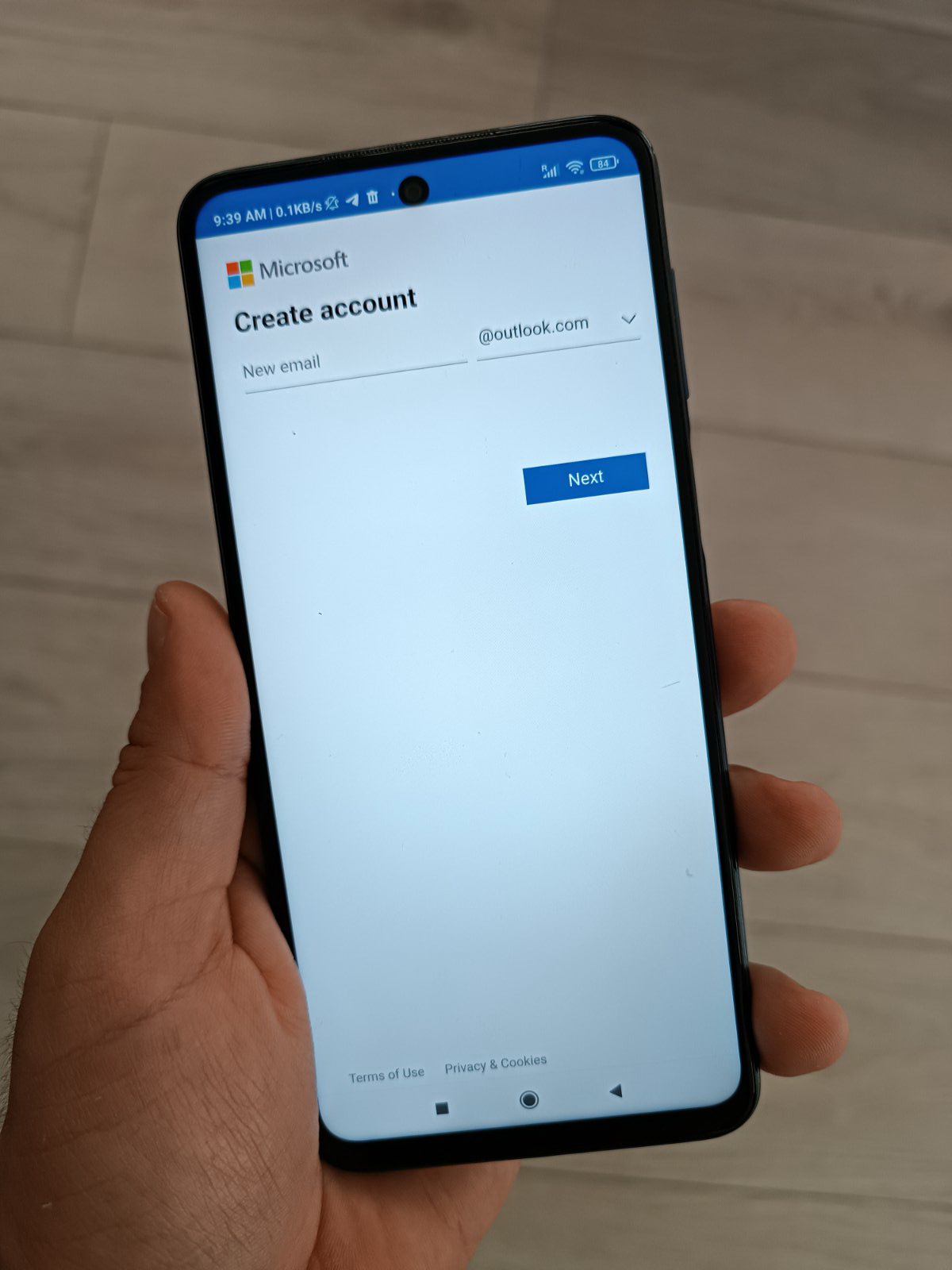 Let's understand how to use Outlook and why you should sign up for the service with a virtual phone number.
How Outlook works. Main benefits
Outlook works by connecting to your email account (such as Gmail, Yahoo, etc.) using the appropriate email server settings, and then downloading your email messages to your computer or device. Once you have received your email messages, you can read, reply to, forward, or delete them as needed.
Outlook also includes a range of other features to help you manage your personal information and stay organized, including:
Calendar.
Task Manager.
Contact Manager.
Notes.
Journal.
Some of the main benefits of using Outlook include:
Integration. Outlook integrates with other Microsoft products, such as Office and SharePoint, to provide a seamless user experience and improved productivity.
Customization. You can customize Outlook to suit your needs by changing the layout, color scheme, and other settings.
Collaboration. You can collaborate with others by sharing your calendars, contacts, and other information, and scheduling meetings and events.
Security. Outlook includes built-in security features, such as spam and virus filtering, to help protect your computer and your email account.
Mobility. Outlook is available on multiple platforms, including Windows, Mac, and mobile devices (you can make an Outlook mobile login), so you can access your email and personal information from anywhere.
One downside of Outlook is that it can be overwhelming for new users due to its extensive features and options. However, with a little practice, users can quickly learn to navigate and take full advantage of all its features.
The sign up Outlook com process
Outlook is a powerful and comprehensive tool that is ideal for users who need to manage multiple email accounts, organize their schedules, and collaborate with others. Its seamless integration with other Microsoft Office products and its robust email management features make it an excellent choice for both personal and professional use.
To sign up for Outlook, you will need to create a Microsoft account. This account will allow you to access a range of Microsoft services, including Outlook, OneDrive, Skype, and more.
How to sign into an Outlook email? Here are the steps to sign up for Outlook:
Go to the Outlook website or download the Outlook app on your device.



Click on the button "Create one"




Enter the desired unique name for your email address. Use only letters and numbers




Enter your real or fictitious first and last name




Fill in the fields with Country and date of birth




Complete a small quest to prove that you are not a bot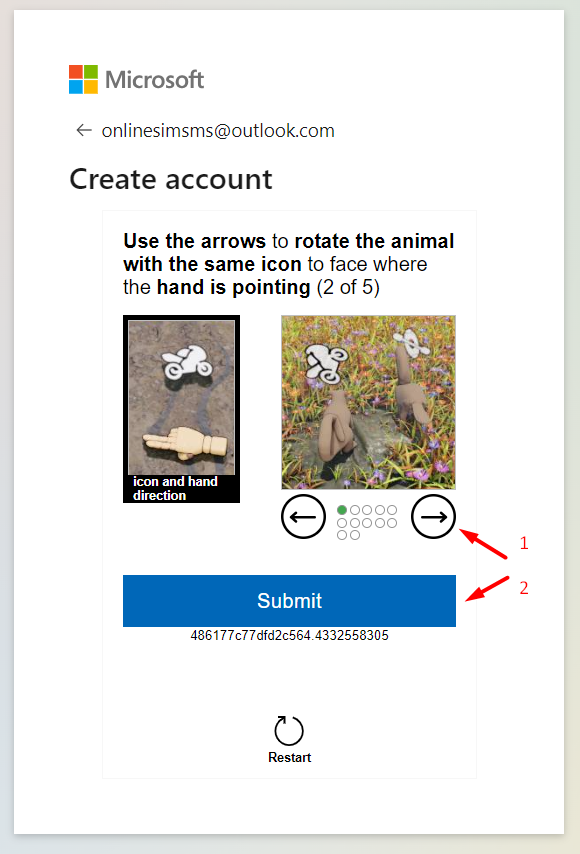 Congratulations, registration of a new account is completed​




Verification of a real or rented phone number in your Outlook account
How to unblock Outlook email? It is possible to register for Outlook using a cell phone number, but this service is only available in countries where it is supported. This poses a challenge for users who do not have a local SIM card, but there is a solution that does not require signing up for free SMS on the website.
You ask: "why do I need to add a phone number to my Outlook account?". We answer: "This will allow you to protect your account from identity theft and increase the security of logging into the system. In other words, to enter your Outlook mail, you can use not only your email address, but also your mobile phone number".

Now the specific steps on how to add a new phone number to your Outlook account:

If you have successfully completed everything, you will be taken to the main Outlook e-mail window.




Follow the steps as shown in the screenshot above and click on the link "Edit account info"




In the dropdown list "What security info would you like to add?" select "A phone number" and enter mobile number. If you do not have a mobile number or you do not want to indicate your private phone number, you can order a virtual number for registration on Outlook.




We confirm that we are not a robot




Enter the code that will come in SMS and press Next




That's it, you've added a phone number
Passing the Outlook with a virtual number from OnlineSim
OnlineSim offers virtual directories that are a useful tool for bypassing regional restrictions imposed by online platforms like Outlook. These directories work similarly to regular mobile directories, but they operate over the internet. They can be used when subscribing to platforms with regional restrictions.
Users can select any country from the list of available countries, and the platform will recognize them as a resident of that country. OnlineSim provides both free and paid virtual cell phone number services. While free services are available, they may not offer a high level of data protection or a stable connection due to insufficient investment in software and hardware.
To register for an unlock Outlook account using a virtual phone number from OnlineSim, users should:

Go to the OnlineSim website.
Choose between "Free Phone Numbers" or "Paid Phone Numbers."
Select the desired country, phone number, and mobile application for Outlook from the list.
The website will provide a phone number from the selected country to receive an SMS with a verification code.
Enter the phone number received in the Outlook registration field to receive the verification code by SMS.
The verification code will be available to the user.
OnlineSim is a trustworthy virtual directory provider, with over 10,000 online sims in its arsenal. It has directories from 30 countries, including the virtual phone codes. The company prioritizes its customers' privacy and guarantees that their data will not be shared with anyone.

Watch our short video presentation about the OnlineSim service.